STUDIONOC
86420225
|

Trademark
Interested in this case?
Request a Demo
Track this case, and find millions of cases like it, let us show you how.
Examining Attorney
MICHELE LYNN SWAIN
Interlocutory Attorney
KATIE W MCKNIGHT
Class
Develop brand platforms, namely, brand concept and brand development services for others; business consultation services concerning retail concepts; branding consultation concerning visual and graphic identity guidelines; advertising and marketing consultation concerning branding, ad campaigns, advertising events, creative interventions, customer relationship management activities, brand engagement, social media, conferences and digital platforms; business management; advertising; public relations; marketing, including the creation of trademarks for others; conducting market research and market research surveys; arranging and conducting special events for commercial, promotional or advertising purposes, namely, press events, launch events, brand experience events, press interaction, social media campaigns and digital media campaigns; consultancy in business management and business organization; organization of trade fairs, events and conferences for commercial or promotional purposes; promoting the goods and services of others in the nature of creating and organizing advertising and commercial projects on computers, social media, digital media and digital platforms and arranging and conducting launch events, press events, conferences, creative interventions and brand engagement events; providing marketing services, marketing research and business management; marketing, advertising and business management of commercial projects of others; advertising services; graphic advertising services; advertising, including online advertising via computer networks; business consultation regarding advertising; preparation of promotional material; preparation of advertising texts; advertising agency services and advertising services in the nature of distribution of printed promotional material directly and by mail and distribution of samples; arranging and conducting of business conferences, symposia, and seminars, business seminars concerning sale enhancing activities, marketing, advertising, product launch parties and public relations; creating corporate logos for others; data processing services; updating of data in computer databases; 100; 101; 102; 100; 101; 107; 100; 101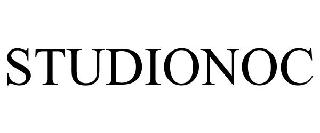 Status
Abandoned after an inter partes decision by the Trademark Trial and Appeal Board. For further information, see TTABVUE on the Trademark Trial and Appeal Board web page.
Last Updated: 3 months, 2 weeks ago
| Filing Date | # | Docket Text |
| --- | --- | --- |