GRAND DUKE
88834290
|

Trademark
Interested in this case?
Request a Demo
Track this case, and find millions of cases like it, let us show you how.
Examining Attorney
HAI-LY HUYNH LAM
Interlocutory Attorney
MARY B MYLES
Class
Protein powder in the nature of protein supplements, powdered nutritional supplement drink mix containing protein, nutritional supplement energy bars, nutritional supplement meal replacement bars for boosting energy, amino acids for nutritional purposes, herbal supplements, nutritional antioxidants supplements, herbal extracts for medical purposes, medicated skin lotion; all goods in this class not affiliated with a college or university; 005; 006; 018; 044; 046; 051; 052; 045; 046; 048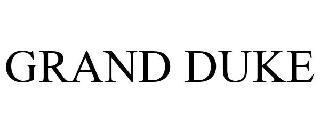 Status
A second request for extension of time to file a Statement of Use has been granted.
Last Updated: 1 month, 3 weeks ago
Show Interactive Timeline
| Filing Date | # | Docket Text |
| --- | --- | --- |