CONTRACT PERFORMANCE IN ACTION
90286778
|

Trademark
Interested in this case?
Request a Demo
Track this case, and find millions of cases like it, let us show you how.
Class
Business information services and appraisals; Business management analysis; Business management consultancy; Business management consultancy and advisory services; Business management and organization consultancy; Collection and systematisation of information into computer databases; Commercial information agency services; Compilation of statistics; Compiling and analyzing statistics, data and other sources of information for business purposes; Cost price analysis; Economic forecasting services; Professional business consulting; 100; 101; 102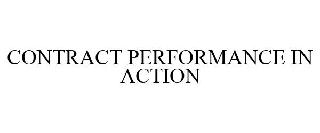 Status
New application will be assigned to an examining attorney approximately 3 months after filing date.
Last Updated: 1 year, 2 months ago
Show Interactive Timeline
| Filing Date | # | Docket Text |
| --- | --- | --- |