IFENLOU
90286468
|

Trademark
Interested in this case?
Request a Demo
Track this case, and find millions of cases like it, let us show you how.
Class
Dishware; Animal-activated pet feeders that include dispensers for releasing pet toy feeder balls with pet food and pet treats therein; Barbecue mitts; Bottle openers, electric and non-electric; Cleaning brushes for household use; Cleaning sponges; Clothes racks, for drying; Cookie molds; Cosmetic brushes; Kitchen containers; Non-electric fruit squeezers; Oven mitts; Towel rails and rings; Ultrasonic pest repellers; Vases; 002; 013; 023; 029; 030; 033; 040; 050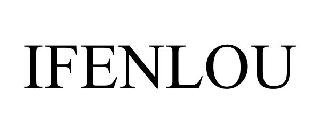 Status
New application will be assigned to an examining attorney approximately 3 months after filing date.
Last Updated: 1 year, 3 months ago
Show Interactive Timeline
| Filing Date | # | Docket Text |
| --- | --- | --- |