TATATA1
90061128
|

Trademark
Interested in this case?
Request a Demo
Track this case, and find millions of cases like it, let us show you how.
Class
Backpacks especially adapted for holding laptops and notebook computers; Cases for mobile phones; Cell phone battery chargers for use in vehicles; Cell phone covers; Charging appliances for rechargeable equipment; Computer stylus; DVD players; Electric batteries; Headsets for telephones; Keyboards for smartphones; Loud speakers; Mobile phone straps; Mobile phones; Mobile telephone batteries; MP3 players; Notebook computer carrying cases; Power supply connectors and adaptors for use with portable electronic devices; Protective covers and cases for cell phones, laptops and portable media players; Smartwatches; Touch screen pens; Tripods; 021; 023; 026; 036; 038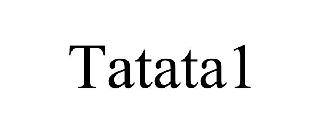 Status
New application will be assigned to an examining attorney approximately 3 months after filing date.
Last Updated: 2 years, 6 months ago
Show Interactive Timeline
| Filing Date | # | Docket Text |
| --- | --- | --- |