ANTI-INFLAMMATORY KITCHEN
90787741
|

Trademark
Interested in this case?
Request a Demo
Track this case, and find millions of cases like it, let us show you how.
Examining Attorney
CAROLYN ROSE DETMER
Class
Meat, not live fish, poultry and game; meat extracts; preserved, frozen, dried and cooked fruits and vegetables; meat and meat products being sausage meat; not live fish and fish products being fish sausage; poultry and poultry products being chicken stock; milk and dairy products being cream; milkshakes; potato fries, chips and wedges being fries; dairy based desserts being ice cream shakes; fruit juice extracts for cooking; vegetable juices for cooking; vegetable based snack food dips and spreads; passata being tomato puree; tomato puree; olives, preserved; jellies, jams, compotes; eggs; milk, cheese, butter, yogurt and other milk products being cream; oils and fats for food; prepared meals consisting primarily of meat, convenience food and savory snacks being wheat, oat, cereal bars; seafood and molluscs, not live; soups, stews and prepared stocks, meat extracts being sausage meat; processed nuts and pulses; potato-based snack foods; salads, namely, vegetable salads; hamburgers; all of the foregoing having anti-inflammatory properties; 046; 046; 100; 105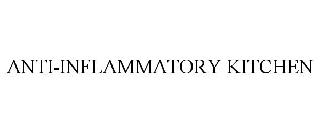 Status
A non-final Office action has been sent (issued) to the applicant. This is a letter from the examining attorney requiring additional information and/or making an initial refusal. The applicant must respond to this Office action. To view all documents in this file, click on the Trademark Document Retrieval link at the top of this page.
Last Updated: 4 months, 2 weeks ago
Show Interactive Timeline
| Filing Date | # | Docket Text |
| --- | --- | --- |