PERSONAL INJURY LAW ATTORNEY CARRION THE CARRION FIRM, PLLC
90601718
|

Trademark
Interested in this case?
Request a Demo
Track this case, and find millions of cases like it, let us show you how.
Registration No.
6,727,956
Class
Legal services; Legal services, namely, providing customized documentation, information, counseling, advice and consultation services in all areas of personal injury law; Attorney services, namely, representation of clients in personal injury matters; Providing customized legal information, counseling, and advice, and litigation services in the field of personal injury law; 100; 101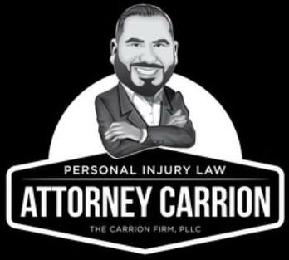 Status
Registered. The registration date is used to determine when post-registration maintenance documents are due.
Last Updated: 1 week, 5 days ago
Show Interactive Timeline
| Filing Date | # | Docket Text |
| --- | --- | --- |