H96 MAX
88697157
|

Trademark
Interested in this case?
Request a Demo
Track this case, and find millions of cases like it, let us show you how.
Examining Attorney
DAVID T TAYLOR
Class
Audio- and video-receivers; Cinematographic cameras; Converters for electric plugs; Data processing apparatus; Data processing equipment, namely, couplers; Downloadable image file containing artwork, text, audio, video, games and Internet Web links relating to sporting and cultural activities; Downloadable music files; Junction boxes; Loudspeaker cabinets; Portable media players; Printed circuit boards; Projection screens; Recorded computer operating programs; Remote control telemetering machines and apparatus; Set-top boxes; Television cameras; Apparatus for transmission of communication; Electrical distribution boxes; Video transmission apparatus; 021; 023; 026; 036; 038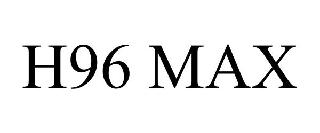 Status
Review prior to publication completed.
Last Updated: 2 years, 10 months ago
Show Interactive Timeline
| Filing Date | # | Docket Text |
| --- | --- | --- |